Welcome To Our New Site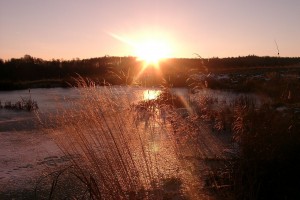 "Education is not the filling of a pail, but the lighting of a fire." – William Butler Yeats
Welcome to our new website! We've put much time and effort into redeveloping this site over the last 18 months and we hope you enjoy what we have done. The site was borne out of efforts two years ago to try and better share our resources . We surveyed our members and asked them what they wanted from a site redevelopment. As the, debatable, Yeats quote suggests, we were filling our pail but not managing to light the fire in terms of communicating and resource sharing.
One of the major changes you'll find on our site is our new forum area. We've broken the forum into multiple topic areas and members can create their own threads. You can find out more about the forums on our 'New Features' page. In short, the new forum means that ideas, resources and links can be shared in a clearly defined way. Now, resources can be easily returned to in the future by either favouring a thread or using the search bar for a key word.
We've partnered with Scoilnet to act as our main resource repository. You'll find an entire page on how and why INOTE would like their members to use Scoilnet on the homepage. As you will find when you use the Scoilnet search bar, the site has literally thousands of English teaching resources already. We would love to add to this. Scoilnet is able to upload, store and categorise resources in a way that is just not feasible for us to do on its own. We would like to thank Scoilnet for all their help and support in getting our new site ready to launch.
We really see this launch as just the beginning. We can't emphasise enough that we want our members to feel active and engaged with our new website. This is our site. If you have any suggestions or ideas about how our site can grow over time please don't hesitate to get in touch on our 'Contact Us' page. Our executive has provided the pail, now it is up to all of us to continue to light the educational fire for English teaching in Ireland.
The INOTE Executive
May 2015